If you purchased a bundle via a retailer and received a redemption code, please follow the steps below to access your iZotope Plug-in.
1.) Go to: https://getmylicense.ca/bundle/register/
2.) Enter your email address, then press the get registration link.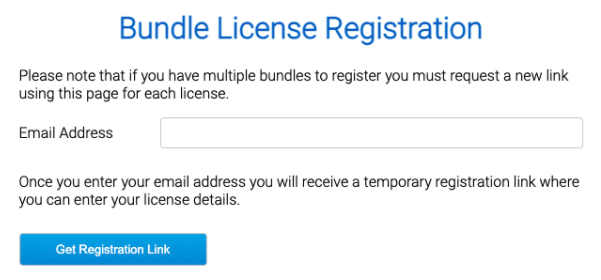 3.) Check your email and click the link in your email to go to your redemption page.
4.) On the redemption page, enter your name and the redemption code you received with your product receipt.
Please note, this will be a 22 character code that should be similar to the format below.
xxxxxxx-xxxx-xxx-xxxxxxxx
(This code will contain both letters and numbers)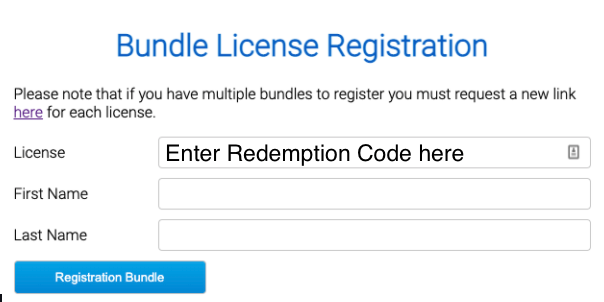 5.) Click on the Registration bundle button, and you will receive an email with your serial number.
Once you have the serial number, please visit our product portal article to download and authorize your software.