Note
At this time, Exponential Audio products are not yet integrated into Product Portal. The iLok activation code will not work within Product Portal.
1) Download and run your Exponential Audio product installer. The installer is available in your purchase confirmation email or at iZotope.com or simply log in and click Product Downloads.

2) Download and run the iLok License Manager installer.


3) Launch iLok License Manager and log into your iLok account, then click the Redeem button in the top right corner of the application.

4) Enter your Exponential Audio redemption code and click Next. This code can be found in the email you received after purchasing your Exponential Audio product.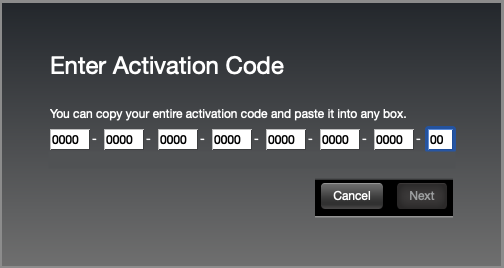 5) After clicking Next, select your activation destination (connected iLok USB key, or computer) and click Activate.
Note
The activation location selection is not permanent. iLok License Manager allows you to deactivate and reactivate the license, should you wish to choose a different activation location. If you are activating to an iLok USB key, the key must be connected to your computer at this time.

6) Click OK to confirm the activation. You should now be able to use your Exponential Audio plug-in within your DAW.
Note
If the product license is stored on an iLok USB key, the USB key must be connected to your computer in order for you to use your Exponential Audio software. If the USB key is disconnected, the plug-in will display a "missing license" message over the UI and its signal will be muted.