There are two groups of effects in the Spire app, Recording Effects, and Mix Effects.
---
Recording Effects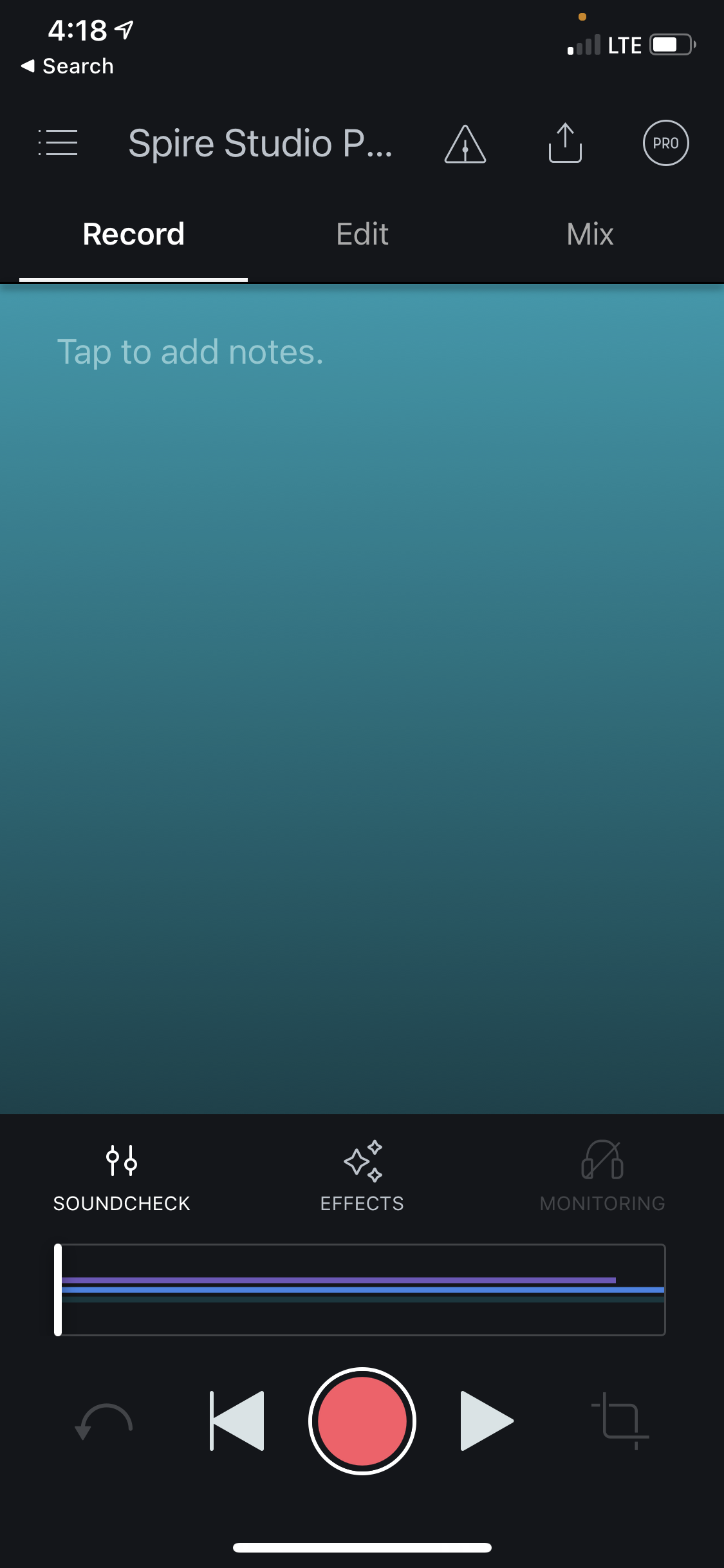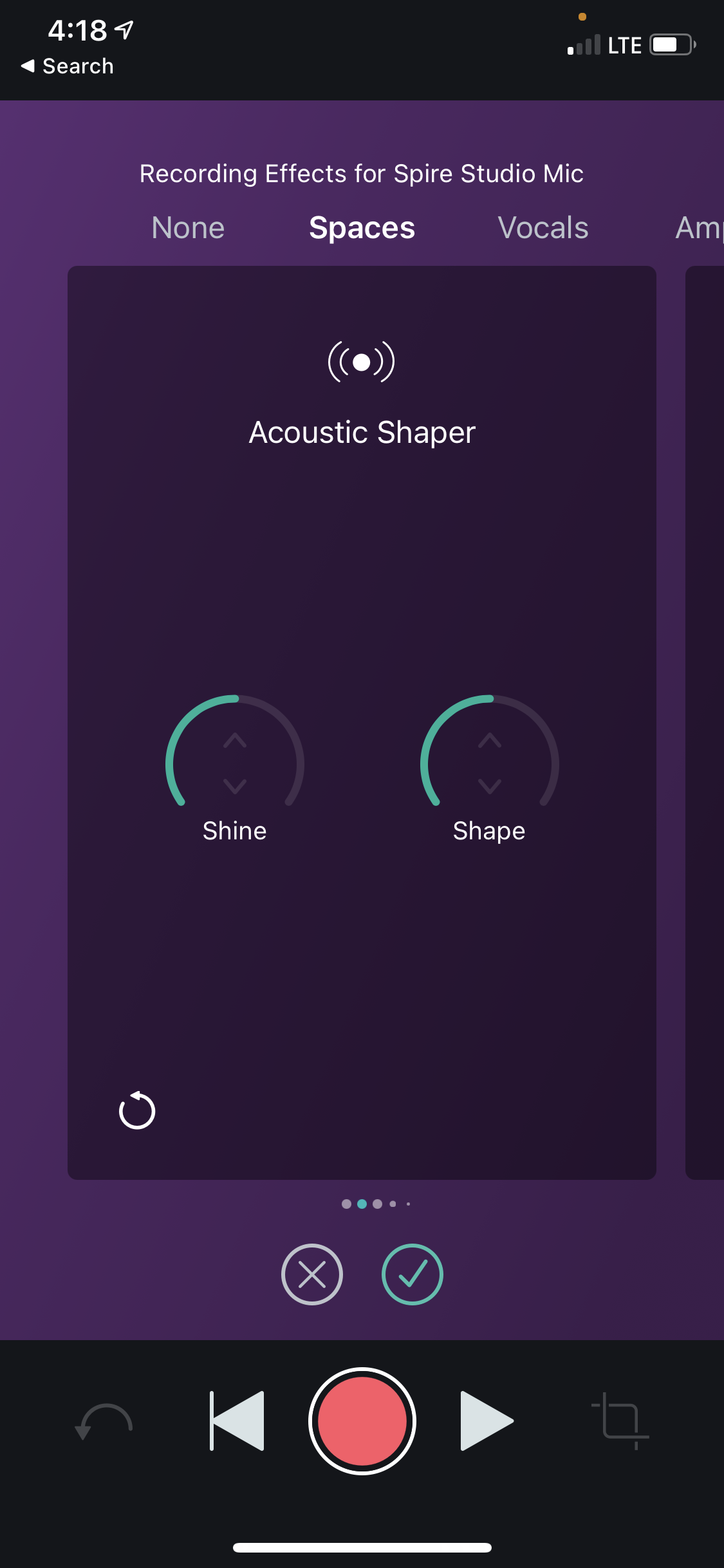 Select "Effects" from the Record tab to view the Effects menu, these require the Spire hardware to be connected. From here you can choose from the following Effects:
Vocal Effects
Monster Heat
Encore
Bright Voice
Warm Voice
Rowdy
Wormhole
Amps
Classic Stack
Verb '65
Tube 30
Bass
Echo Fuzz
Spaces
Acoustic Shaper
Intimate Space Vibes
Deep Space Vibes
Vintage Dub Echo
Pedals
Big Air
Capratone
Purple Phaze
Revolver
Rhythm Section
Choose "None Selected" to record your track with no effects. To hear the effects, please be sure that you have headphones plugged into your Spire Studio, and that you have Monitor turned on in the input controls menu. Effects cannot be added after recording, and cannot be removed once recorded to a track.
Mix Effects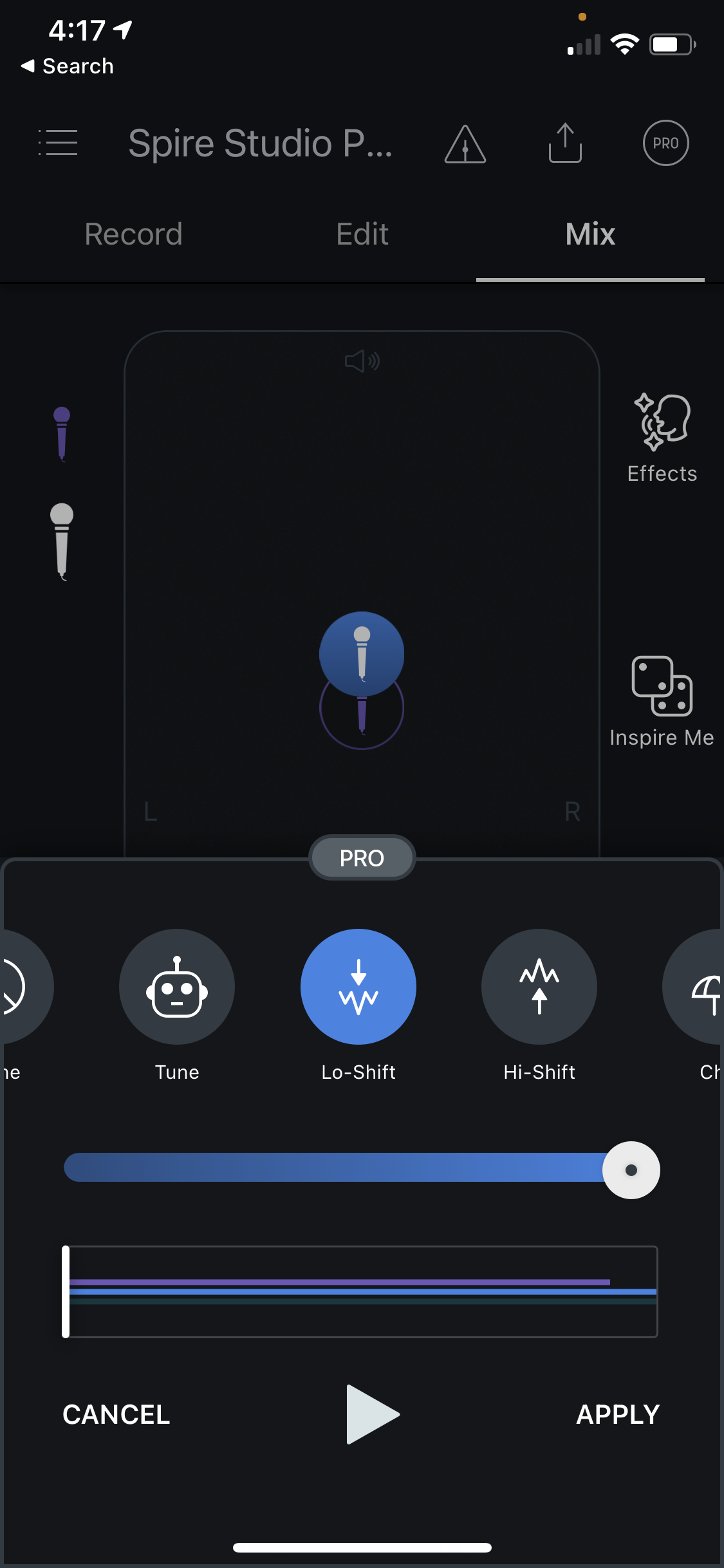 Mix effects, are added after your record from the Mix view. These are the first type of effects for Spire that do not require Spire Studio hardware to access, you can add them within the standalone iOS app if you are a Spire Pro subscriber!

In order to apply a mix effect, you'll need to disconnect from Spire Studio from your WiFi settings.