The Import function in the Spire app allows you to import an audio file to a new project. To import a file, start by touching the Import button at the top of the Project List. On Android, the button will be near the top right corner.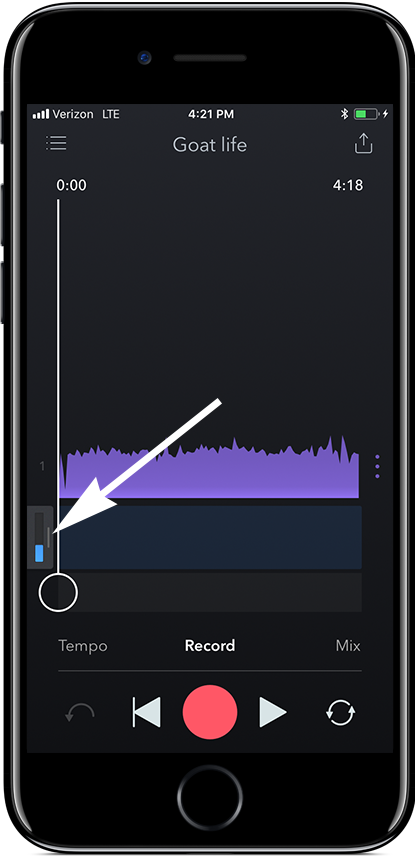 .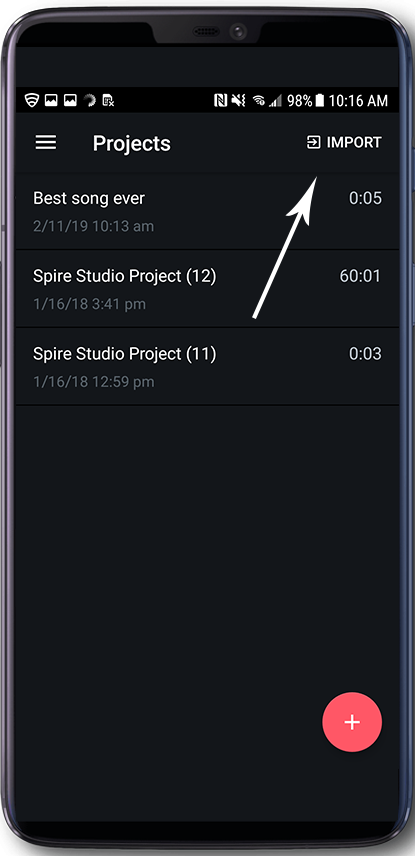 Next, select the way you wish to import your file. You may browse all of the files on your phone, import from a cloud service like iCloud or Google Drive, or search your My Music folder to locate files. Certain cloud services, including Dropbox, are not supported at this time.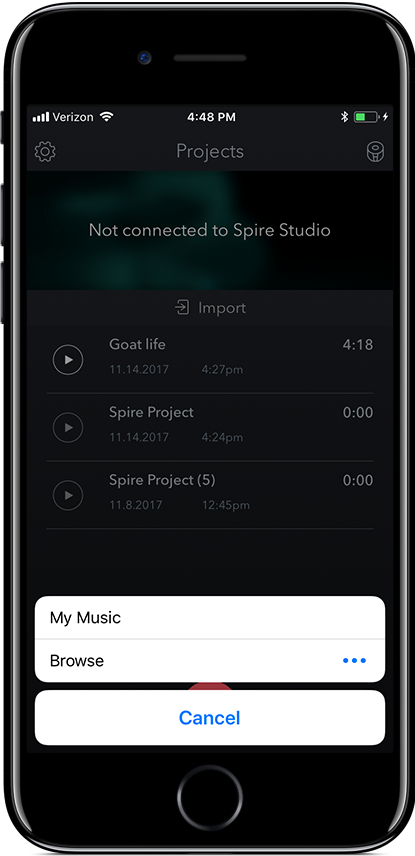 When you select a file, a new project is created and your selected file is populated as the first track. You can now record new tracks on top of your imported file! Keep in mind that Spire allows you to import only one file per project, and you cannot import a file to an existing project.
Supported file types:
.m4a
.mp3
.wav (stereo only)
.spire files (Spire projects)
*Files that are greater than 60 minutes long cannot be imported.