Inside your Spire project, the Input Controls menu allows you to access the following features:
- Input Level Adjustment
- Recording Effects
- Soundcheck
- Monitoring (Please note, monitoring is only available when headphones are connected.)
To access the Input Controls Menu, tap the input meter in your project as seen below. On Android, drag the shelf below the track upward.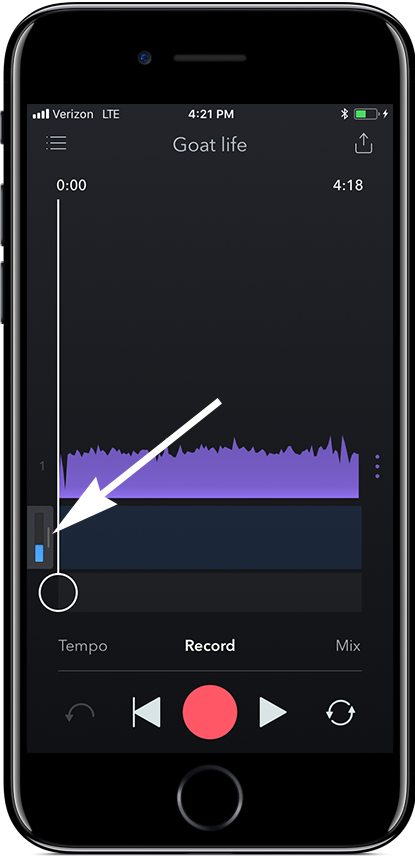 .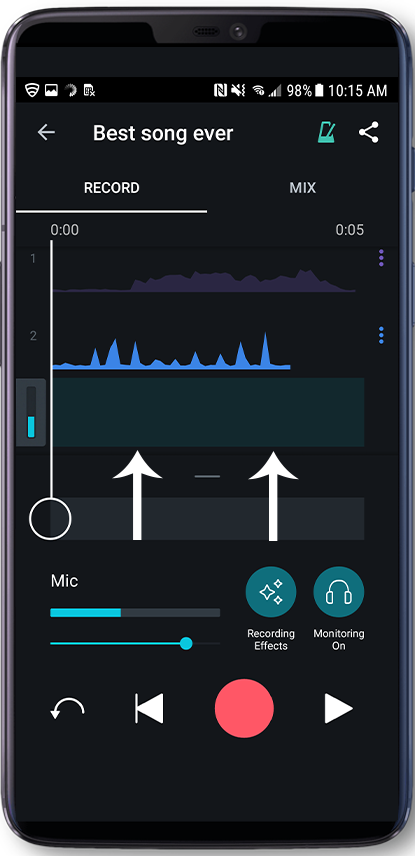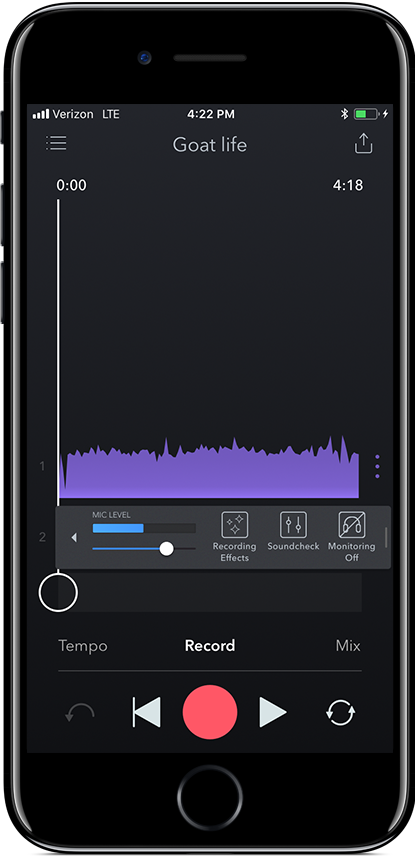 .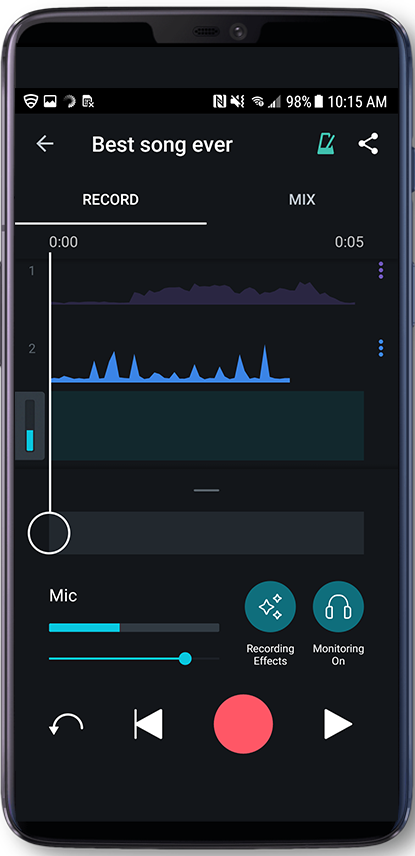 For more information about Effects click here.
For more information about the Soundcheck feature click here.