You will find the Trim button on the bottom right corner of the screen. Tapping this will create a selection of time in your Project.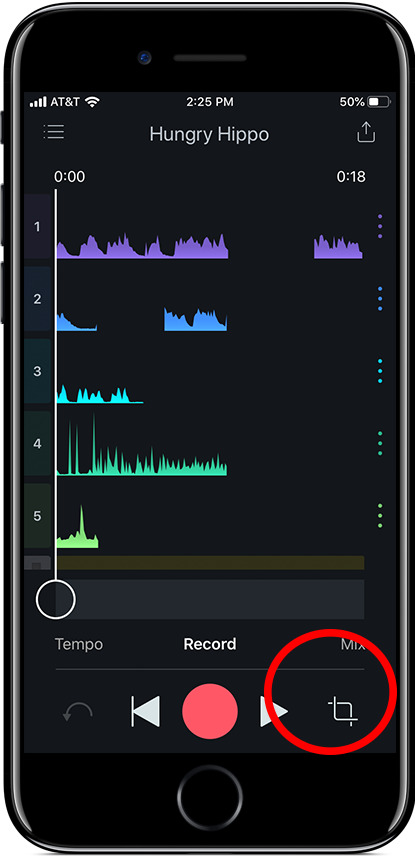 Move the left and right cursors to highlight the section you would like to loop, or the whole project if you'd like, and press Play. Press and hold either cursor to fine-tune its placement. The selection you made will loop playback.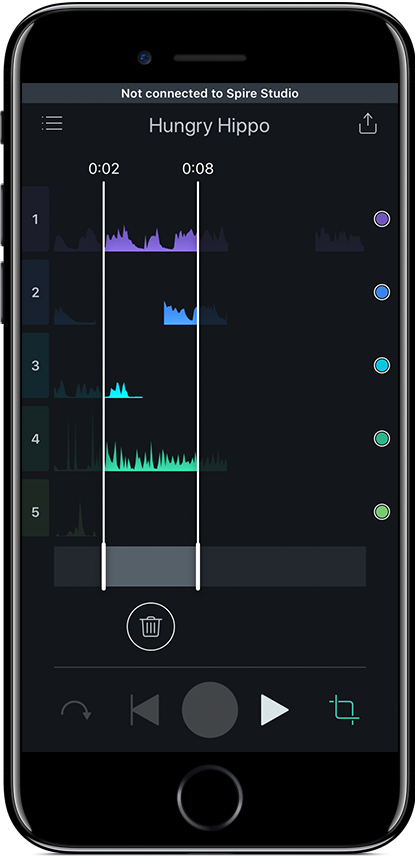 From there, if you would like to trim off sections of your tracks, tap the circles on the right of the tracks you would like to trim. Tap the trashcan at the bottom to delete the area you had selected.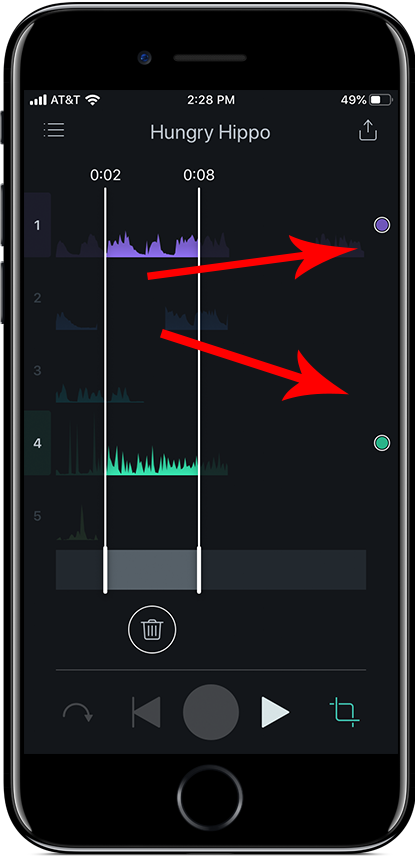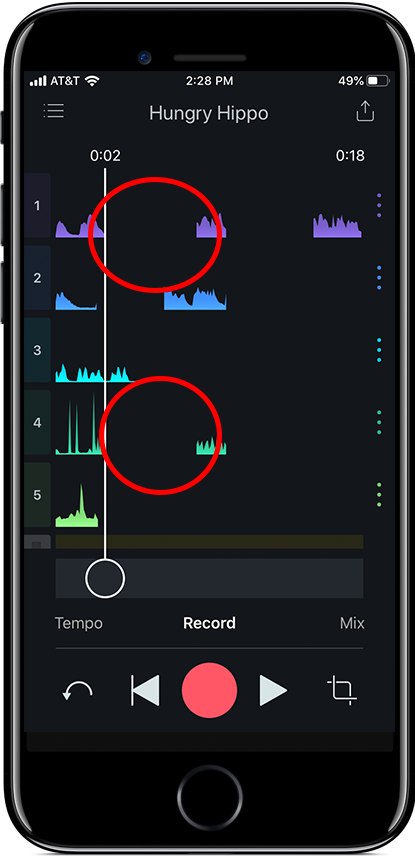 If you make a mistake there is an Undo button at the bottom left corner of the screen!