A quick and easy way to share your project with another iOS device or Mac computer is through AirDrop. AirDrop allows you to share files directly from one device to another. To share using AirDrop, first make sure that AirDrop receiving is enabled on the device you will be sending the project to.
- For iPhones and iPads, go to Settings > General > AirDrop to choose who can see your device in AirDrop and send you content.
- On a Mac computer, select Go > AirDrop from the menu bar in the Finder. An AirDrop window opens. If Bluetooth or Wi-Fi is turned off, you'll see a button to turn it on. AirDrop turns on automatically when Bluetooth and Wi-Fi are on. In the AirDrop window, you may choose who can see your device in AirDrop and send you content.
On the iOS device that holds your project, open the Spire app and choose the project you wish to share. Touch the sharing button in the upper right corner and choose any option under SEND IDEA or EXPORT. When the iOS Share Sheet appears, your AirDrop destinations will be shown at the top. See the screenshots below for details. Touch the device that you would like to send your project to, and a pop up will appear on that device asking you to accept the file.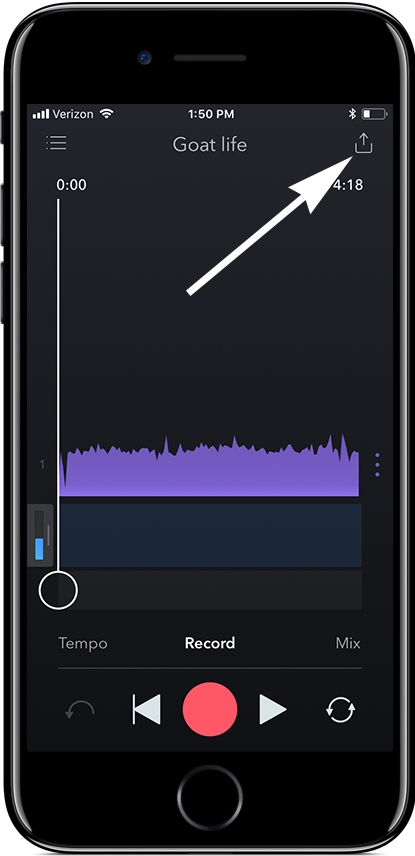 .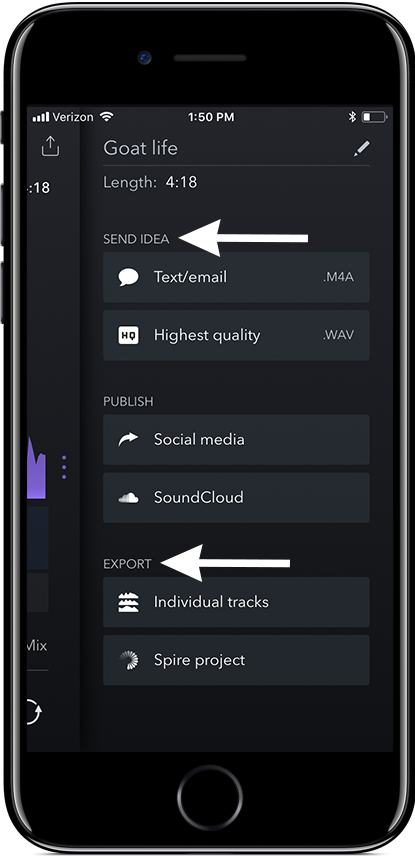 .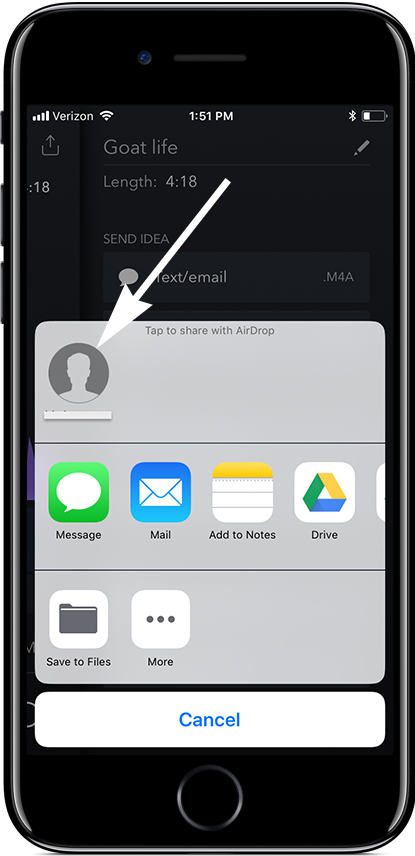 Mac computers place files transferred via AirDrop directly into your Downloads folder.
Since iOS does not reserve general storage space for individual files (individual files must be stored/opened within a compatible app), if you share via AirDrop to another iPhone or iPad you will be prompted to choose an app to store or open the file. Compatible storage apps include but are not limited to iCloud and Google Drive.