In Ozone 9, we updated the Master Assistant to bring users a more transparent experience that allows them greater control and flexibility over the assistant technology. Master Assistant provides suggestions or starting points for the modules in the signal chain and their settings. We encourage you to add, remove, and adjust the modules to suit your mastering needs.

Below is an explanation of both CD mastering modes and the options available. Following that are steps you can take if you want to make the master louder after running the assistant.


In Ozone 8, CD mode worked as follows:

- Sets a ceiling of -0.3
- Informs the Maximizer Threshold setting in order to achieve the loudest possible output for the selected Intensity option.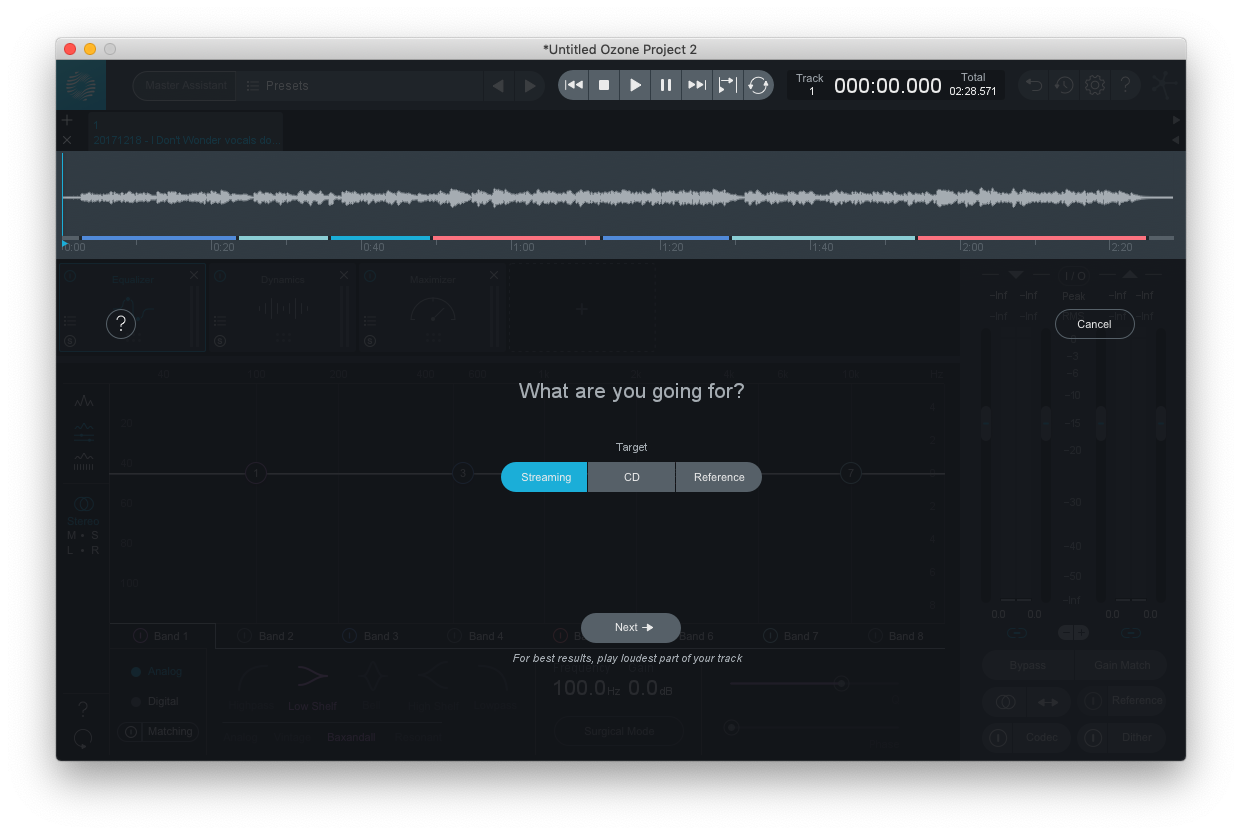 In Ozone 9, the CD mode works as follows:
- Sets the ceiling, which is still -0.3.
- Calculates the loudness based on the user's intensity selection.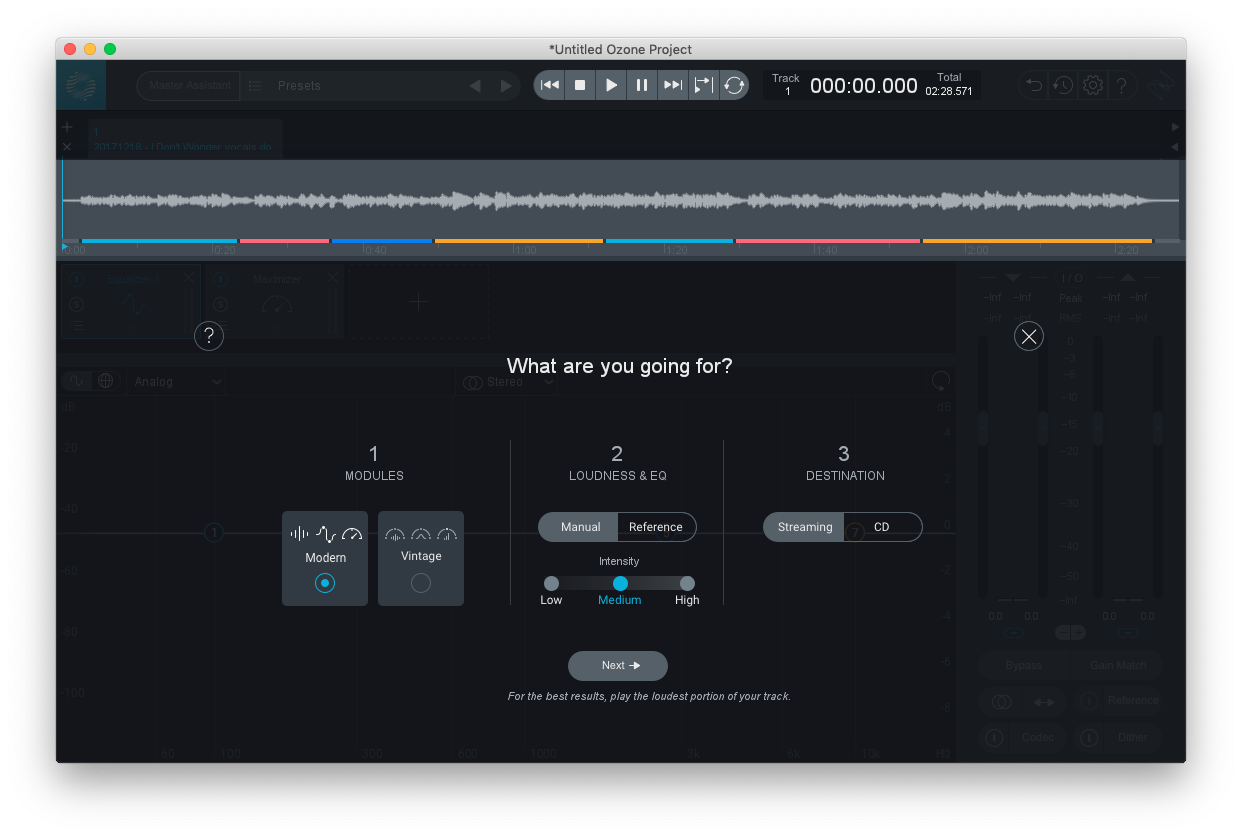 The Loudness is calculated at three different intensities, using a LUFS-target based algorithm.
The targets in O9 are: Low -14 LUFS, Medium -12 LUFS, High -11 LUFS.

Manual mode means that you will select your loudness intensity target which will adjust the Maximizer Threshold to reach your recommended loudness target. Master Assistant will listen to your audio and load a preset that is based on the genre class detected with the highest percentage of similarity.

Reference mode means, that you will choose any reference track that is currently loaded in the Reference panel as your target or by importing a Reference. The target loudness and target EQ curves will be calculated from the loudness and EQ curve of the selected reference track.

After running Master Assistant, you can still make your master louder. Keep in mind though what your delivery loudness requirement is so you do not go over spec. You can do this manually with the "Learn Threshold" button on the button left, or by simply moving the Threshold down (usually another 2dB - 4 dB) in the Maximizer (still at the end of the chain in both modes) until it reaches the desired loudness. (See the gif below) You can then measure (in LUFS) from the I/O Meter options on the right-hand side of the plugin window (set it to Integrated) or with a metering plug-in like Insight 2.