Sharing
There are a few easy ways for you to share your work using the Spire app. You can swipe left on the project from the homepage of Spire to share a link, or when you have a project open, just press the Share button in the top right-hand corner of the screen to access your export options.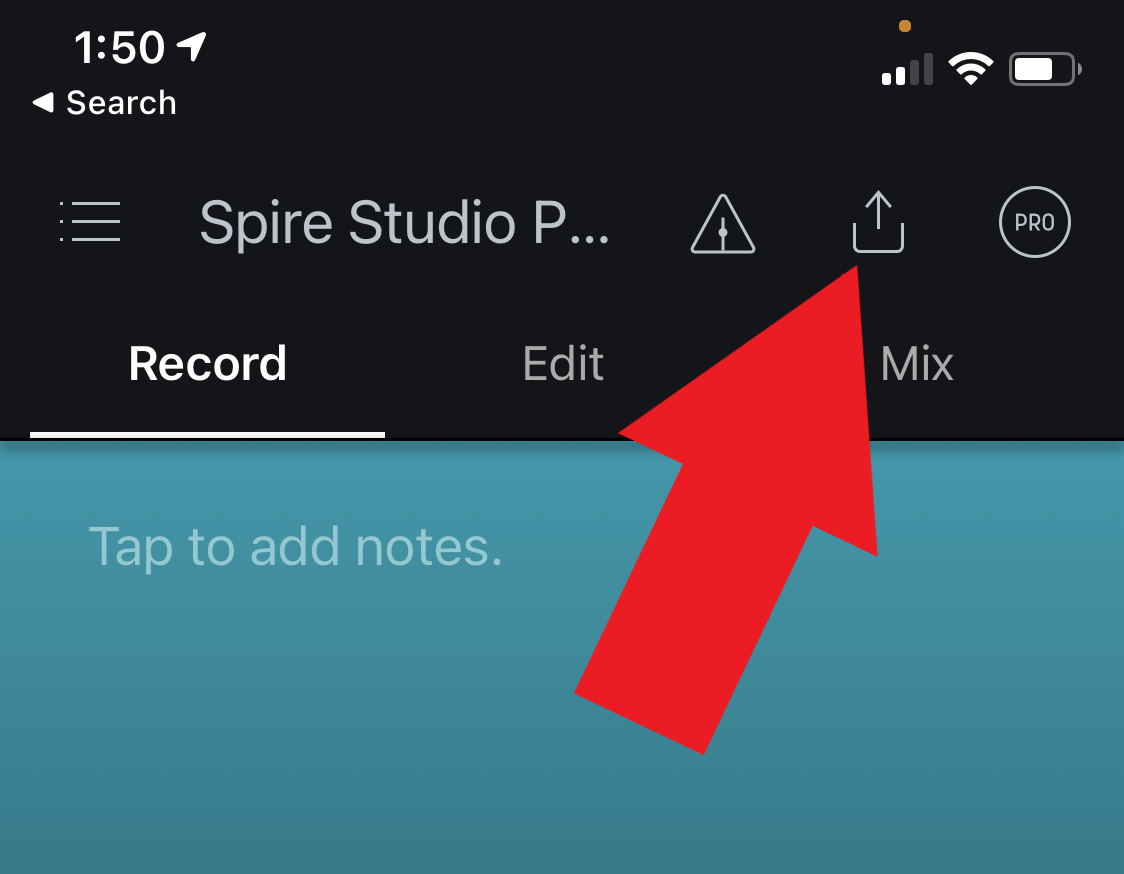 The sharing menu should show at the bottom of your screen with 3 options:
To share your full ".spire" project file, tap Share. Keep in mind that these will be very large files and you may need to save them to your phone's storage or a cloud drive (eg. Google Drive or iCloud) first. This is also the best method for manually backing up your projects.
Tap Post to create a video file to post to social media or upload your song to SoundCloud (for iOS, Android does not have the SoundCloud option).
Tap Export to save mixdown (WAV or M4A) or a zip folder of the individual tracks/stems (WAV format) directly to your phone or to a cloud drive.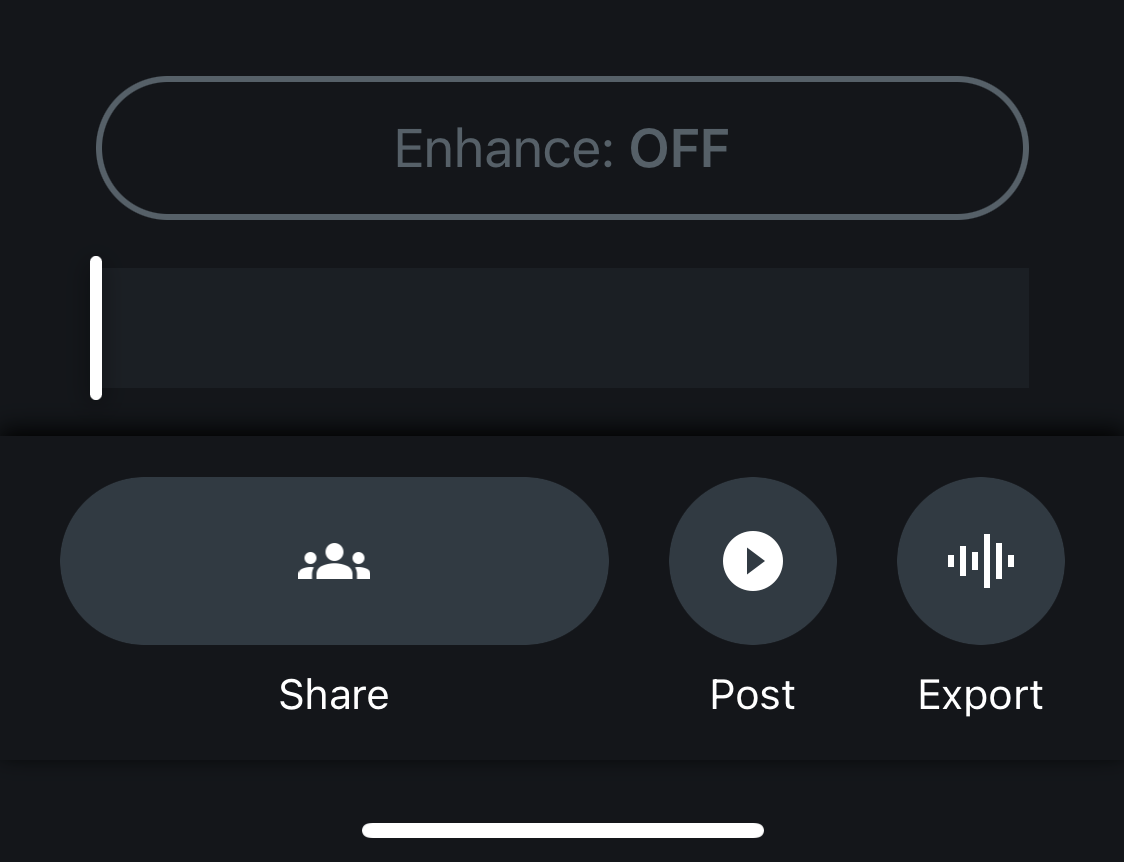 Track Groups
Cloud Sharing and Enhance currently are currently not compatible with projects that have Track Groups added to them while Track Groups is in Beta
---
Enhance
After pressing the Share button you are given the option to use the Enhance feature, which analyzes your audio and intelligently improves clarity and loudness. While connected to your Spire Studio press the Enhance button to begin. Once it is finished enhancing press the Play button in the middle of the circle. Adjust the amount of the Enhance effect by dragging the arrow up or down.